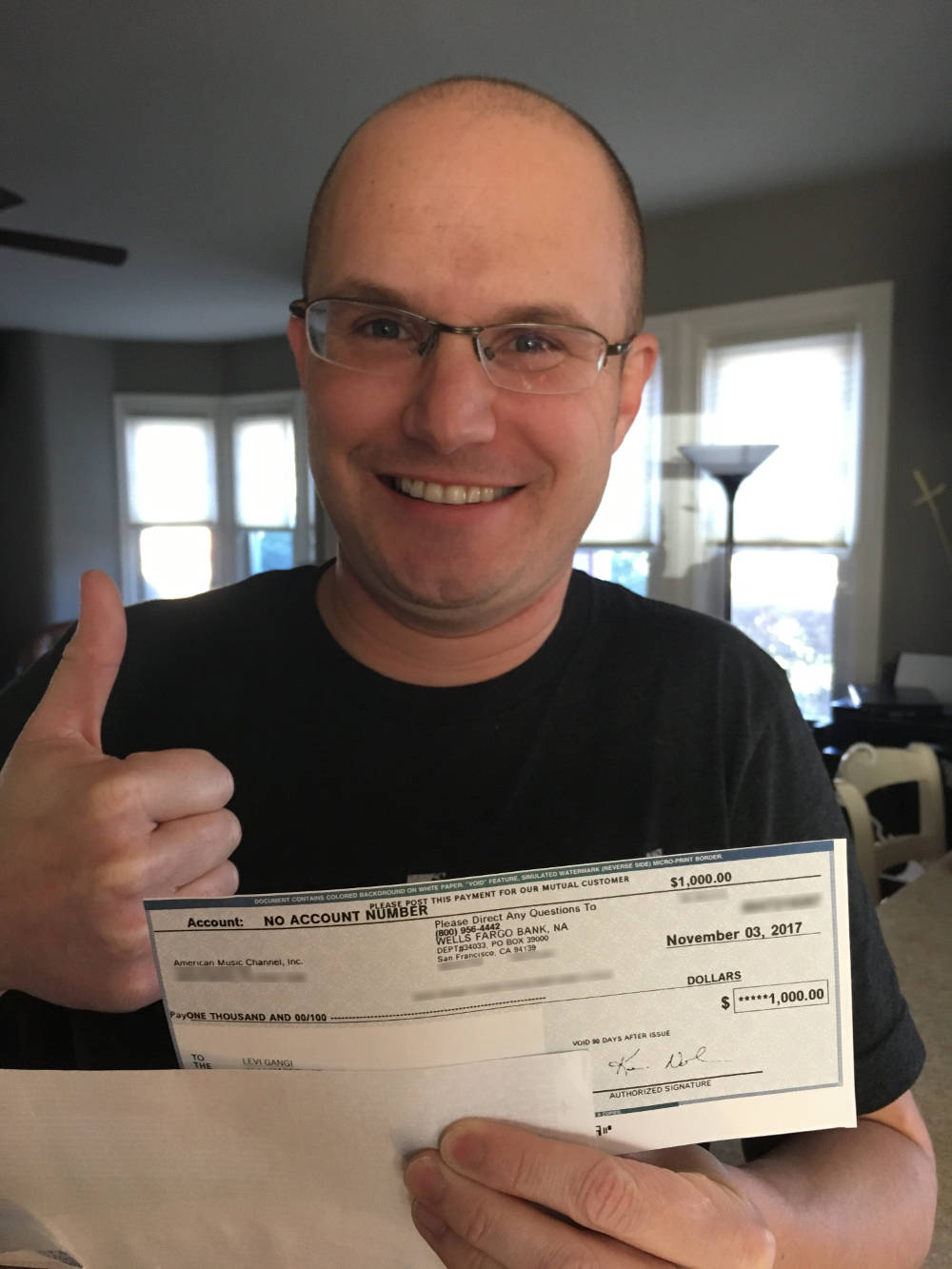 Congratulations to our Season 3 Country Showdown Songwriting Contest winner, Levi Gangi! Read on to learn more about his long line of musical experiences and what he has coming up next.
Like many, Levi grew up taking piano lessons and later turned to the guitar. He always had an ear for and loved music, and while his classically trained piano technique was a great catalyst for understanding music, he wanted to play songs from the radio. He took his skills further playing what he was hearing by ear, retraining himself on how to play popular music. At some point he said it all just "clicked" and he thought, "maybe I could write my own songs."
Living in New York, Levi began playing solo gigs until 2010, when he also competed in the Country Showdown live talent contests held throughout the United States. He wanted to expand his music and took out a Craigslist ad, where he found Samantha, who helped him create his group "The Lonely Ones," which he describes as a folk band with girl/guy harmonies. Later they added to that duo to create a full band with drums and bass guitar.
Levi's songs cut to the very heart of his listeners with real stories and events that he has experienced as a healthcare chaplain and through other people he has met throughout his life. He also wrote a couple songs while overseas in the Army serving in Operation Iraqi Freedom.
His winning song, "Whiskey Bottle", was first an idea given to him by a friend while on a retreat. With his experiences helping others going through recovery and addiction, it wasn't hard for him to understand the feeling of being at "the end of his rope" and facing how alcohol could take away life and relationships for those who struggle with the disease. He wanted the song to paint a picture of what that life would be like but admits, these are not his own personal experiences.
Levi is currently working on a solo piano album to help raise money for a local charity and will be taking next year to play locally in western New York.
Listen to his winning song on SoundEmerge NOW!
Join SoundEmerge now to connect with Levi and other artists and industry professionals today!
Find out more about Levi and his band The Lonely Ones by going to:
About the author: