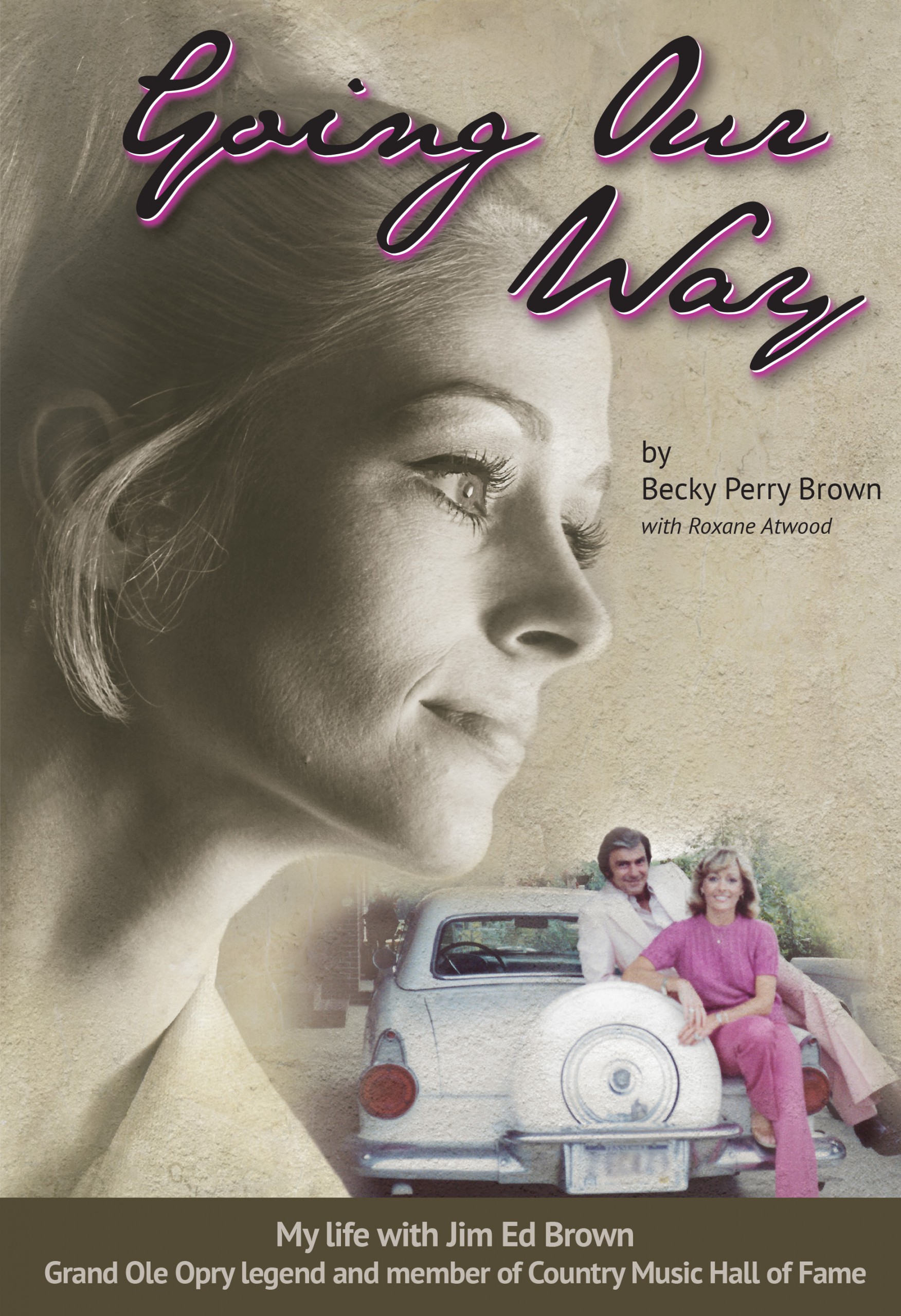 Becky Perry Brown goes on the record in her new book, GOING OUR WAY, and explores her life and the love she shared with Grand Ole Opry and Country Music Hall of Fame star Jim Ed Brown during their 54 years of marriage. "I wrote it simply to tell my story and set the record straight," says Becky. "History should reflect the truth." Autographed hardcover and trade paperback options of the Clovercroft Publishing offering are available for purchase now at www.GoingOurWay.net.
Brown and collaborator Roxane Atwood take the reader on a mesmerizing journey from the couple's Arkansas raisings, to their first date, to the production of Jim Ed's last album – and the life lived in between. Fans of Jim Ed will revel in the struggles of a young artist, his rise to the top and more. Social gatherings are remembered with an eye to detail, while the tragedies of friends lost (Patsy Cline and more) are related with a still-lingering sadness. Hilarious tales from "the road," and a full account of the affair that tore their marriage briefly apart make the story unusual in its honesty. With her faith a guiding force, Becky survived the worst life could throw her way, learned forgiveness and kept on going. The book will delight Country fans with "insider" music business knowledge and engage the Christian reader with faith-filled asides.
GOING OUR WAY offers an intimate look at one woman of the 1960s "stay at home" generation who chose to – genteelly – buck the trend. Throughout their lives together, Becky retained her independence. She modeled; worked as a professional makeup artist; painted; danced, taught dance, and formed a renowned dance studio and troupe. While a supportive wife to Jim Ed and loving mother of two well-rounded children, she lived life her way, never allowing herself to be relegated to the shadows of her husband's stardom. As her longtime friend Atwood recalls, "Becky didn't need to share Jim Ed's spotlight because she has her own light – an inner light that shines outward." That light is evident in every one of the book's 228 pages and in each of the 175 photographs found within. Throughout, readers can feel Becky's deep faith, courage and her determination to stand by her man. An engaging read, GOING OUR WAY proves that sometimes fact can be more compelling than fiction.